Challenge Yourself In A Profession You'll Love For Life
Work At Esports Tower
Coaching The Esports Tower Appoach
Just as you'll find working in traditional sports, a coach helps the team train against other teams (aka 'scrim') in order to improve. Things like running a practice, game planning, reviewing film, and managing personalities are very similar to coaching traditional sports athletes. The only thing a bit different is that most esports players have never been part of an organized sports team.
Esports Tower coaches work closely with the players and teams, to motivate them, identify their strengths and weaknesses and make sure they are playing at their best. They will develop strategies and analyze opponents in order to win as many matches – and tournaments – as possible.
Because teamwork and cohesion are often the missing link between traditional athletes and esports players, we have developed an exclusive Esports Tower Approach™. Joining our team you'll be expected to work lead your trainees using our 12-level program that's geared towards instilling sportsmanship and teamwork and supporting athletes' mental health, helping them build confidence, engender trust, and gain the collaboration skills needed to succeed in team sports.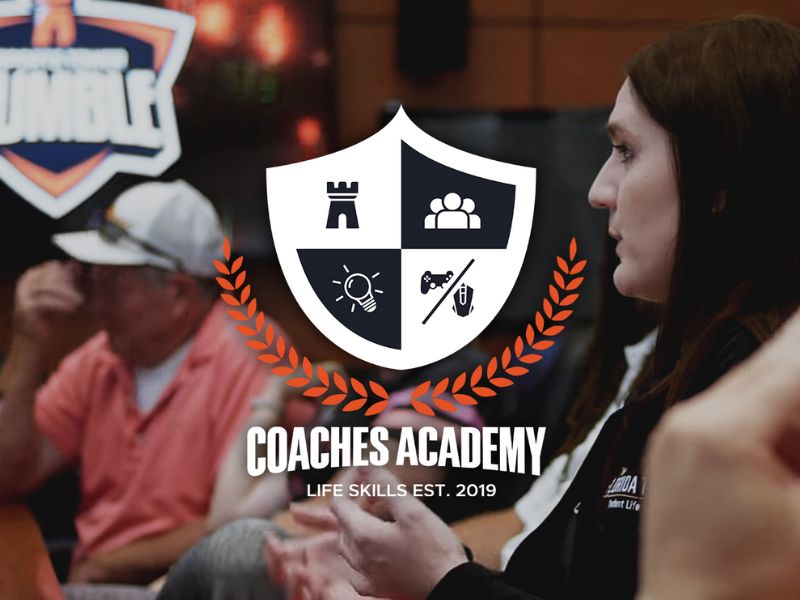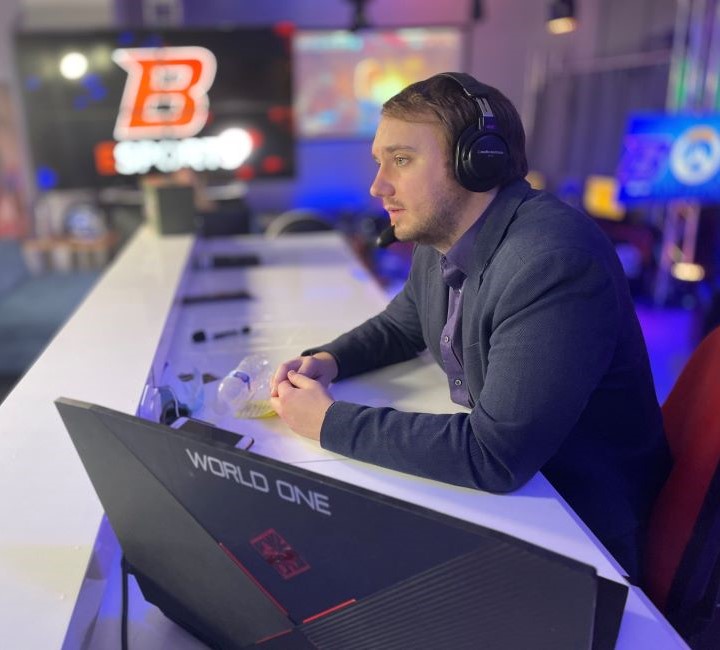 Casting, Commentating, Thrilling and Fun
Entertaining esports and gaming enthusiasts everywhere, Esports Tower works hard to create compelling and engaging content focused on telling the stories of esports athletes' journeys from amateur to pro.
Airing weekly on over 50 streaming platforms, their Rumble program attracts highly desirable yet elusive Gen Z audiences, along with high disposable income millennials (as reported by Claritas Prizm Premier Profile).
Esports Tower's multiple content formats allow commercial sponsors to choose the type of programming that best fits their objectives while helping them become part of the entertainment, not the interruption.
Esports Tower's programming works to bridge the gap between GenZ and Millennials in ways that traditional broadcasts cannot, with weekly virtual tournaments, discord community events, Rumble highlight shows, LAN events hosted on university campuses, and unscripted docuseries like the eagerly awaited Esports IRL.
Inspire. Motivate. Challenge.
As an Esports Tower coach you'll be responsible for every aspect relating to performance within a team. This includes, but is not limited to, growth of individual skill of the players, team cohesion, in-game strategy, motivational responsibilities and discipline. Coaches may also be required to record videos of matches, watch them back, keep up to date with the game in question, make notes and arrange scrims.
Behind Every Great Esports Team Are Staff Who Will Help Train the Players and Get the Best Out of Them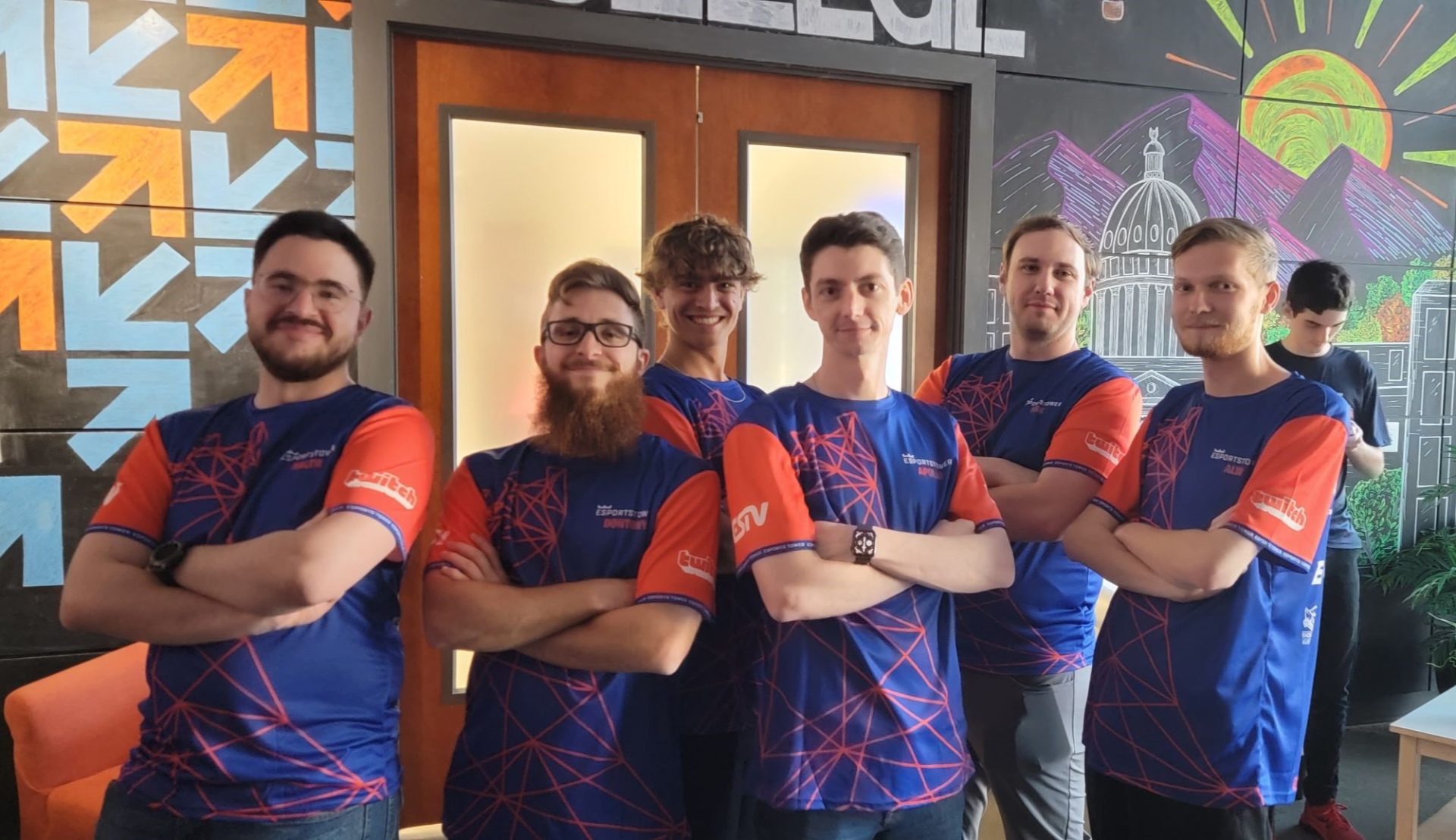 GREAT GAMERS MAKE BETTER COACHES
WE'RE GREAT GAMERS 1ST | EXCEPTIONAL EDUCATORS 2ND
Commitment to Sportsmanship & Ethics
First and foremost, the Esports Tower Team strives to live out its core values and uphold sportsmanship and ethics to the highest degree. One of the first levels of the Esports Tower Approach™ is to establish a Code of Ethics and Sportsmanship for all members to adhere to as an example for all coaches and players involved in our competitive esports.
Building a better future for the next generation of Esports.
We inspire, connect, educate, and entertain teenage esports enthusiasts.
Coach gamers.
Entertain enthusiasts.
Activate audiences to action.
Helping esports athletes
level-up in game and life.
Ways That You Can Work With Us
It takes a team to put on tournaments and keep all our clubs running. Here are some of the functions we have supporting our club members and tournament events…
Head Coach
Responsible for overall club plan and team assignments
Team Coach
Responsible for club teams & player development
Assistant Coach/Coach in Training
Responsible for supporting players and coaches
Site Manager
Manage on-site in-person clubs
Event Manager
Manage tournament logistics
Community | Customer Success Manager
Ensure member, attendee, parent, player, sponsor satisfaction and retention.
Data Scientist
Maintains operations, consumer and marketing data to gain insights for product development
Streaming Specialist
Setting up, and monitoring, all streams by our teams, coaches, events, tournaments, and more.
Human Resources Manager
Recruiting, hiring, training and development
Recruiter
Recruits the best esports coaches, and more.
Benefits Specialist
Develop and monitor benefit programs for our staff, and more.
Training and Development
Creates and implements training programs to help new and existing coaches develop their knowledge, skills, and more.
Accounting/Finance
Accounts Receivable, Accounts Payable
Business Development
Sales role tasked with securing sponsorships, media partners, and more.
Creative Director
Managing the content team, planning content, advertising, and campaigns, and more.
Content Team
Ensures all assets for creative are secured.
Artists
Maintain website, landing pages, click funnels, create ads, social posts, leader boards, player features and more.
Copywriters
Write for website, marketing, video scripts, press releases, social posts and more.
Audio Tech
Setting up sound equipment and assisting with recordings and sound production for content, ads, and more.
Video Tech
Using video equipment and assisting with recording production for content, ads, and more.
Editor
Editing all video content that will be used for branded content, advertisements, and more.
Social Media
Manage conversations across social media, instant messaging platforms.
Community Manager
Lead events and social interactions that bring together our community.
FROM RUMBLES TO UNSCRIPTED TV SHOWS — WE'RE WHERE GREAT GAMERS GET SCENE