NOW ACCEPTING APPLICATIONS
NEXT EVENT COMING SOON!!
– ELIGIBILITY –
CALL OF DUTY: PLATINUM | ROCKET LEAGUE: GRAND CHAMP1 | OVERWATCH: MASTERS | VALORANT: DIAMOND3
*Students must be 13-19 years old and currently enrolled in middle school or high school.
THINK YOU HAVE WHAT IT TAKES TO CRUSH IT IN ESPORTS?
Try out for
the Esports Tower Invitational
Online applications are accepted year-round via this site.
Do you have the agility, focus, and stamina to compete against the most mind-blowing, mentally challenging competitors your own age? With 12 hour-long days, the clock ticking, and tensions high, coaches will train you for live tournament gameplay as you're tested to the limit.
The INVITATIONAL Experience
The Esports Tower Invitational is an intense bootcamp style training program that immerses selected gamers to the physical, mental, and emotional elements of preparing for pro-level gameplay.
Each day, alongside Esports Tower coaches and special guests, participants are encouraged to improve their in-game IQ along with develop the emotional intelligence that makes them better teammates. By day, Collegiate Esports Directors introduce players to incredible new ways to unlock their true potential and each night they assess how much players have leveled-up using what they've learned.
Already a game changer, the Esports Tower Approach™ training delivers the well-rounded competitors collegiate recruiters want. To date, Esports Tower club players have been awarded over $4M in scholarships between 2021-2022, and American Universities have pledged millions to the Esports Tower Scholarship pool for 2023 — but only great gamers will get awards.
So will you be the player they want? How you do in a solo-queue has no correlation to whether you will be the best player in a team. This is where live training can help.
The Esports Tower Invitational is where you get SCENE.
Not only will you get a chance to meet collegiate esports directors who control millions in scholarships along with some pro-team professionals, we'll also be shooting the second season of ESPORTS IRL, a reality television series that gives fans a behind the scenes look at the struggles and triumphs, tenacity and tilting, team play and tournament preparation that goes into any great gamers path to pro.
The competing teams who impress the scouts may score scholarships or be offered positions on top teams. Players showing the most personal progress win awards and recognition, culminating in the final event – the Esports Tower Awards.
RUMBLE Tournaments
Tournament game play at the Invitational is broadcast globally on Esports Television (ESTV). Seen in over 100 countries worldwide and on over 50 wildly popular streaming services, including Amazon Prime Video, Freevee, Roku, PLEX, Apple TV, Android TV, and many more.
No other amateur esports club does more to help gamers get seen and build a lasting brand on their path-to-pro.
DISCLAIMERS:
Online applications are accepted year-round via this site.
Events require sponsor funding and are not guaranteed to take place on a specific date or time until this funding is secured.
Player parents / guardians MUST approve of the entry application and e-sign documents along with event participants.
To be considered, players must be an Esports Tower Club member in good standing, abiding by the community code of conduct. Esports Tower Clubs include free starters or paid premium programs to help gamers go from good to great.
Esports Tower players are 13-19 yrs old.
Scholarship awards and pro team contract consideration will be made between the individual player and organization extending any offer.
Event organizers will select contestants and team assignments. Contestants will be responsible for travel to and from event.
What we expect from our players…
INSPIRATION & INSIGHTS FROM
ESPORTS TOWER COACHES | SCOUTS & RECRUITERS | INFLUENCERS
Space is limited and screening applicants is extensive,
so don't delay. Signup today → Apply HERE!
BATTLE IT OUT NIGHTLY IN GAME-SPECIFIC COMBINES
PLUS SHOWDOWN FINALE WITH SCHOLARSHIP PRIZES
VIRTUAL & IN-PERSON INTERACTIONS WITH PROS AND INFLUENCERS
BE A PART OF THE ESPORTS TOWER ORIGINAL DOCUSERIES
Aires On…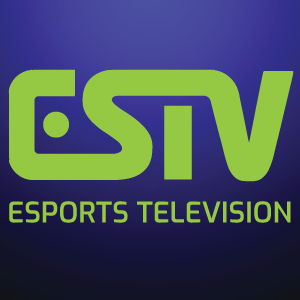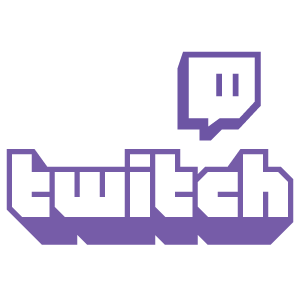 REAL PLAYERS. REAL IMPROVEMENT. REAL FAST.
Don't just take our word for it! Hear from real club members about their experience with Esports Tower. While results vary, the message remains the same. Working with Esports Tower and committing to the Esports Tower Approach™ training makes a difference. Going it alone can only get you so far. Get in the club. Get connected. Get coached. Get better. But you have to get started by joining the club. Free or paid, we're here to support you game greater!
BRIDGE THE GAP WITH ESPORTS TOWER
THERE HASN'T BEEN A BRIDGE BETWEEN HIGH SCHOOL PLAYERS AND COLLEGIATE/PRO OPPORTUNITES – UNTIL ESPORTS TOWER
↑ Matthew "BURNS" Potthoff is a former professional esports player, who has attained the rare feat of winning a championship as a player, coach, and general manager. Potthoff served as the GM & VP of Esports at eUnited a top seated North American Esports Organization. Additionally, he was the MW3 FFA Champion & Former Professional Call of Duty Player. He now leads Gaming & Esports at PIVOT Agency.
FROM RUMBLES TO UNSCRIPTED TV SHOWS — WE'RE WHERE GREAT GAMERS GET SCENE