TED talks about esports are rare. Every year, TED Institute works with a group of select companies and foundations to identify internal ideates, inventors, connectors, and creators. Drawing on the same rigorous regimen that has prepared speakers for the TED main stage, TED Institute works closely with each partner, overseeing curation and providing intensive one-on-one talk development to sharpen and fine tune ideas. The culmination is an event produced, recorded, and hosted by TED, generating a growing library of valuable TED Talks that can spur innovation and transform organizations.
Here are some of our favorite TED talks about esports. If you're a parent of a player and new to esports, this will help you quickly gain some of the industry's best thinking all in under 15 minutes.
How Video Game Skills Can Get You Ahead In Life | William Collis | Ted Talk
Full Transcript → How Video Game Skills Can Get You Ahead In Life | William Collis | Ted Talk
:01
In 2019, the highest paid athlete in the world was an Argentine footballer named Lionel Messi. And his talent? Dribbling a ball down a pitch and booting it past a goalkeeper. It's a skill so revered by fans and corporate sponsors alike, that in 2019, Messi took home 104 million dollars. That's almost two million dollars for every goal he scored in season. He's a pretty spectacular athlete by any standard. But why is it Messi's particular skills are so valuable?
:34
Sure, there are obvious answers. We just have enormous respect for athletic prowess, we love human competition, and sports unite generations. You can enjoy watching soccer with your grandfather and your granddaughter alike.
:47
But growing up, I admired a different sort of athlete. I didn't just want to bend it like Beckham. I loved video games, and I was floored by the intricate strategies and precision reflexes required to play them well. To me, they were equally admirable to anything taking place in stadia around the world. And I still feel that way. Today, I still love video games, I founded successful companies in the space and I've even written a book about the industry.
1:16
But most importantly, I've discovered I'm not alone, because as I've grown up, so has gaming. And today, millions of players around the world need to compete in gaming centers like this helix, and large gaming tournaments, like the League of Legends World Championships can reach over 100 million viewers online. That's more than some Super Bowls.
1:39
And Lionel Messi isn't the only pro getting [paid] for his skills. Top gaming teams can take home 15 million dollars or more from a single tournament like Dota's Invitational. And all this is why traditional sports stars, from David Beckham to Shaquille O'Neal, are investing in competitive games, transforming our industry, now called esports, into a 27-billion-dollar phenomenon, almost overnight.
2:06
But despite all this, the skills required to be a pro gamer still don't get much respect. Parents hound their gamer-loving kids to go outside, do something useful, take up a real sport. And I'm not saying that physical activity isn't important, or that esports are somehow better than traditional sports. What I want to argue is that it takes real skill to be good at competitive video games.
2:32
So let's take a look at the skills required to win in Fortnite, League of Legends, Rocket League, some of today's most popular esports. Now, all of these games are very different. League of Legends is about controlling a magical champion as they siege an opposing fortress with spells and abilities. Fortnite is about parachuting into 100-person free-for-all on a tropical island paradise and Rocket League is soccer with cars, which, while it may sound strange, I promise, is incredibly fun. And yet, all of these three esports, despite their differences, and most competitive games, actually have three common categories of skill. And I'm going to take you through each in turn.
3:12
The first type of skill required to master esports is mechanical skill, sometimes referred to as micro. Mechanical skill governs activating and aiming in-game abilities with pixel-perfect accuracy. And I'd most liken mechanical skill to playing an instrument like piano. There's a musical flow and timing to predict in your opponent's actions and reactions. And crucially, just like piano, top esports pros hit dozens of keys at once. Gamers regularly achieve APMs, or actions per minute, of 300 or more, which is roughly one command every fifth of a second and in particularly mechanically demanding esports, like StarCraft, top pros achieve APMs of 600 or more, allowing them to literally control entire armies one unit at a time.
4:01
To give you an idea of how difficult this is, imagine a classic game like Super Mario Brothers. But instead of controlling one Mario, there are now two hundred, and instead of playing on one screen, you're playing across dozens, each set to a different level or stage. And now Mario can't just run or jump, but he has new powers, teleportation's, cannon blast, things like that, that have to be activated with split-second timing. Yeah, it is really hard to play mechanically demanding esports like StarCraft well.
4:30
Now the second category of skill required to master esports is strategic skill, sometimes called macro. And this governs the larger tactical choices gamers make. And I'd liken and strategic skill to mastery of chess. You have to plan attacks and counterattacks and manipulate the digital battlefield to your advantage. But crucially, unlike chess, esports are constantly evolving. A popular esport like Fortnite can patch almost every week. And even the most competitive esports like Rainbow Six Siege update every quarter, and these changes aren't just cosmetic. They introduce new abilities, new heroes, new maps. Constant change requires adaptivity. It asks esports pros to do more than just practice but to theorize and invent.
5:17
Now, gamers call this constantly evolving suite of strategies the meta, short for the "metagame." And it would be like if every few weeks the rules of basketball fundamentally evolved. Maybe three-pointers are now worth five points, or NBA pros can dribble out of bounds. If this happened, basketball would permit for new strategies to win games and the teams that discovered these new strategies first would have a big, if temporary, advantage. And this is exactly what happens in esports every time there's a patch or update. Competitive gaming rewards its most creative and unconventional thinkers with free wins.
5:55
Now, the last category of skill required to be good at esports is leadership, sometimes referred to as shot calling. Esports pros are constantly in private voice-chat communications with their teammates, supplemented by a system of in-game pings. This is what allows a team of League of Legends pros to coordinate a spectacular barrage of five-man ultimate's, flashing in to capitalize on a minor mispositioning by their opponents. And leadership skill is also what allows game captains to rally their teammates in moments of crisis and inspire them to make one last risky all-in assault on the opposing base. And I'd argue this is the same type of leadership exuded by executives and team captains everywhere. It's the ability to seize opportunity, clearly and decisively communicate decisions and inspire others to follow your lead.
6:47
And all these three categories of skill, mechanical, strategic and leadership, they have a crucial element in common. They're all almost entirely mental. Unlike my ability to have a basketball career at five-foot-ten, esports doesn't care how tall I am, what gender I identify as, how old I am. In fact, esports controllers can even be adapted to pros with unique physical needs. Look at gamers like "Brolylegs" who can't move his arms or legs or "Half coordinated," who has limited use of his right hand. And these pros don't just compete, they set records.
7:22
Now, I'm not here to argue that esports is some sort of egalitarian paradise. Our industry has real issues to address, particularly around inclusivity for women, marginalized groups, and those without equitable access to technology. But just because esports has a long way to go, doesn't mean its skills don't deserve respect. And what particularly bugs me is how often we ascribe such enormous value to traditional athletic talents off the field. How many times have we been in a job interview setting, let's say, and heard somebody say something like, "Well, John is a phenomenally qualified candidate. He was captain of his college lacrosse team." Really? John is going to be a great digital marketer because he can hurl a ball really far with a stick. Come on, we would not apply that logic anywhere else. "Stand aside, scientists, Sarah is my choice to repair this nuclear reactor. After all, she played varsity soccer." No, what we mean when we say John or Sarah is phenomenally qualified for a job is that because of their experiences playing traditional sports, they have developed traits with real value in the workplace: diligence, perseverance, teamwork. And think of how I've just described esports to you. Doesn't it sound like mechanical skill, strategic skill, leadership, wouldn't those develop all those same traits too? And more to the point, in today's fast-paced digital-office environment, I think I might rather have a pro gamer on my team than a traditional athlete. After all, I know they can be charismatic and decisive over voice chat and I'm sure doing a lot of Zoom calls today in my business.
9:01
So maybe now I've convinced you that esports and video games deserve a little more respect. But if not, let me try to make one last final appeal. Because look at it this way. Our society is changing. Technology is fundamentally infiltrating every aspect of our daily lives, transforming everything from how we work to how we fall in love. Why should sports be any different?
9:27
You know, I think of my own childhood, you know. I grew up watching the World Cup with my family, and I learned to love soccer in large part because I watched it with my dad. And I would have loved doing anything with him. And now I think of my own sons. But instead of soccer, we're watching esports, not the violent ones, mind you. But I'm building the same sorts of memories with my kids that my father did with me. We're marveling at the same skill and reveling in the same victory. It is an identical feeling of pure awe and excitement. It's just a different game.
10:04
Thank you very much.
Get Social
What does it take to be a pro gamer? Esports expert William Collis talks about esports charting the rise of the multibillion-dollar competitive gaming industry and breaks down three skills needed to master video games like Fortnite, League of Legends and Rocket League. And watch out, Collis says: these skills can set you up for crushing it at work, too.
Why You Should Listen…
William Collis is currently cofounder of the esports analytics company Genji, which was acquired by Esports Entertainment Group in 2021. William is also the cofounder and cohost of the Business of Esports podcast. After stints working at BCG and Hasbro, he previously cofounded Gamer Sensei, an esports coaching enterprise, raising six million dollars in venture capital before the company sold to Corsair. His definitive book on competitive gaming, The Book of Esports, is published by Rosetta Books.
Esports, Virtual Formula 1 and the New Era of Play | James Hodge | Ted Talk
Full Transcript → Esports, Virtual Formula 1 And The New Era Of Play | James Hodge | Ted Talk
00:00
It was Christmas Day, 1995. My brother Rich and I, we're up early, we're excited, it's Christmas. He rushed into my room and in there my father had left his IBM ThinkPad and a note. "This is so you don't wake up your mother and me early. Merry Christmas." Next to it was a present. It was a video game, a football game, FIFA '96. We tore it open, put it into that laptop and we huddled around and played the match to end all matches. We played so many more matches after that, but neither of us became professional footballers. Richard? He's a lawyer. Me, I work with data to go and help organizations get that competitive edge and win.
00:52
Back in '95, that game was just a video game. Nothing more. Little did we know that in the years to come you'll be able to compete in massive online competitions. More importantly, you'd be able to go and connect with people around the world that you've never met before and have a shared experience. And that's exactly what is happening. The lines between the physical and the digital world are blurring. And we're entering into a new world where we can start to dream bigger.
01:26
A far cry from the '90s, video gaming has overtaken music as the most important aspect of youth culture. I see this with my children. They're much more likely to go and watch the latest video of someone playing Minecraft or Roblox than look up what the UK latest number one single is. And this has led to a shift in how we consume entertainment. We are no longer consumers of it. We are now being shared participants in an online experience.
01:59
I myself love gaming. Not particularly good at it, but I love it. And I love the Formula 1 game. And that's because I love real-world Formula 1 racing. I'm going to show you a clip why. So this is Lando Norris, one of McLaren's Formula 1 drivers. Multiple podium wins last year driving the MCL35M — oh, MCL36, sorry — the car for this year in pre-season testing. Let's have a look at this.
02:28
(Car engine revving)
02:38
Isn't the noise of one of those just incredible? But the atmosphere, the drama, the suspense of going to one of these races and watching those cars go around, over 200 miles an hour, it's electric. But few of us will ever get to sit in one of those cars, let alone be one of those drivers on the grid. And that's because in Formula 1, there are only 20 professional drivers. There are ten teams with two drivers per team. It's perhaps the most inaccessible sport in the world. Suffice to say, there are going to be so many people with dreams, talent, and ambition to get there who will never be able to make it.
03:18
I'm going to introduce you to someone called Rudy. Rudy Van Buren. He grew up in the Netherlands, next to a go-karting track. At the age of eight, he got given a birthday present, a go-cart. He was fast. He was so fast, that in 2003, Rudy won the Dutch national championships. He had dreams and aspirations of becoming a professional Formula 1 driver. Then at 16, like so many people that are trying to make that next step in the sport, it just became too expensive. And that dream for Rudy was over. I'm going to come back to Rudy later.
03:58
Times change, and so does technology. Dreams are being fulfilled in a world of online gaming, especially in this class of competition called esports. Esports, at its simplest, is digital competition where you can get real-world and virtual prizes, fame and glory. There will always be spectators, in filling stadiums with spectators, athletes, fans. But now there are arenas filled with die-hard fans with gaming rigs and a new class of elite competitor. Most importantly, it's accessible. Any one of us with a PlayStation, an Xbox, a PC with a 100-dollar steering wheel can go and get involved in the thrill of competition. More importantly, you can go and connect with people and share an online experience.
04:59
There are so many different types of games. Battle games, strategy games, football games — soccer — or racing games. The reason why I like racing so much, it's unique. It is the only digital sport that represents the real world so much. It is almost an exact twin of the physical world.
05:23
As part of my day job, I work with organizations around the world. I work for a software company specialized in data. My favorite organization I work with at the moment is McLaren Racing. McLaren, founded in 1963 by the New Zealander Bruce McLaren. They've got an IndyCar team, they have an extreme e-team. They have my personal favorite, the Formula 1 team. Just look at that livery over there, I think it's incredible. But Bruce was an innovator. In 1963, Bruce would have never imagined that there would be a professional gaming team, the McLaren Shadow esports team, That's their car. These two cars are almost indistinguishable from each other. They're mirroring each other in the physical and the digital world of sports. I spent time with Lando, one of those drivers, talking about gaming. Lando is saying that the game, not the state-of-the-art simulators that the McLaren have, the game, is so realistic that he can tell if a bump in the road is out of place. The only thing that he feels is missing is the wind. Lando is one of these digital natives, a new class of gamer, where he drives in both the physical world and the digital world in that shared community.
06:44
The difference in Formula 1 between coming first and second is a fraction of a second. When you have elite people, those 20 people in that car, the only way they can go and get better is by data. It's the only way they can differentiate themselves, using data to improve. This is exactly the same as esports. There are team managers, there are coaches, even psychologists, but most importantly, data analysts. In the racing game, the PC game, they hit out around 300 different data points in real time for you to analyze and improve what you do. Not real F1. This is the game. Things like tire temperature, brakes, acceleration, it's absolutely incredible. It's also incredibly realistic. Look at this. Sometimes you can look at this and think that could be real life. It's an immersive experience. When you're going down that, kind of the back straight, you're traveling about 293 feet per second. The difference between making that corner and dropping back and not being in the lead is a mere fraction of a second. You want to know: Are your tires at the right temperature? You want to be able to know: Are you hitting the brakes at the right moment, turning at that right moment? They're using data to improve again and again.
08:10
Here's Lando playing. Lando would be playing again over lockdown. There was no Formula 1. Lando ended up gaming. The most empowering part about this, it wasn't just he was using this to practice his skill. It was he was connecting with an online community, an absolutely unprecedented access to Lando, the sports person. Something you don't normally get.
08:37
Over lockdown, there was no sport. Journalists started writing about esports. Mainstream broadcasters started broadcasting esports on primary channels. We started looking at esports in the millions. It was sport. It was the only sport.
08:58
People under 20 are much more likely to start to watch esports or watch esports, than go and have a look at traditional sports. The Commonwealth Games this summer is going to have esports alongside traditional sports. The Asian Games later this year are going to have it as a medal event alongside traditional sports. The gaming industry is three times bigger than the music industry. It's going to double by 2025. The most important part about it is it's redefining our notion of what is sports and competition and how we get into that accessible world of fun, of connecting with people and enjoying ourselves.
09:40
Now, I mentioned Rudy earlier. For Rudy, his dream hit a wall. He started gaming. He really enjoyed it. Then when he was 25, he saw a competition: World's Fastest Gamer. 30,000 people entered this. Rudy won. Rudy got a professional contract with the McLaren simulator team. This led on to Rudy getting a contract for Huber racing in the Porsche Carrera Cup Germany and the Super GT Cup. Rudy is winning some of the most difficult competitions in the world. Just like he did in the virtual world.
10:19
Play gives us new possibilities. The technology is closing the gap between our aspirations and our access to that opportunity. It's closing down barriers, geographic barriers, social barriers, economic barriers. It enabled Rudy to go and live his dream. We all have dreams and this is allowing us to go and fulfill our dreams.
10:42
A new generation of people is starting to understand what it really means to go and live in a world augmented by technology. The relevance of it, the context of it, what it actually means to go and connect with people and technology being part of everything. They are able to go and reimagine the world around them. They're more data literate than ever. They're ready to go and create that next wave of innovation.
11:09
This really is the new era for play. And it's open to everyone.
11:16
Thank you.
In this TED talk about esports, James Hodge highlights as the line between the physical and digital worlds blur, so does the line between real-world and virtual sports. Reframing our understanding of competition, data-driven technologist James Hodge explains how far esports (like virtual Formula 1 race car driving) have come in replicating the conditions of physical sports, making elite competition more accessible than ever before. "This really is the new era for play — and it's open to everyone," he says.
Why You Should Listen…
James Hodge is a leading data strategist who is the chief strategy advisor at Splunk, a software company focused on helping organizations use data more effectively. Fascinated by the possibilities inherent in data and technology, he believes that when technological tools are intuitive to use, innovation will follow. Hodge is also passionate about data ethics and runs an internal group at Splunk dedicated to supporting efforts in this space. He's also a startup advisor, helping founders use data to remain competitive.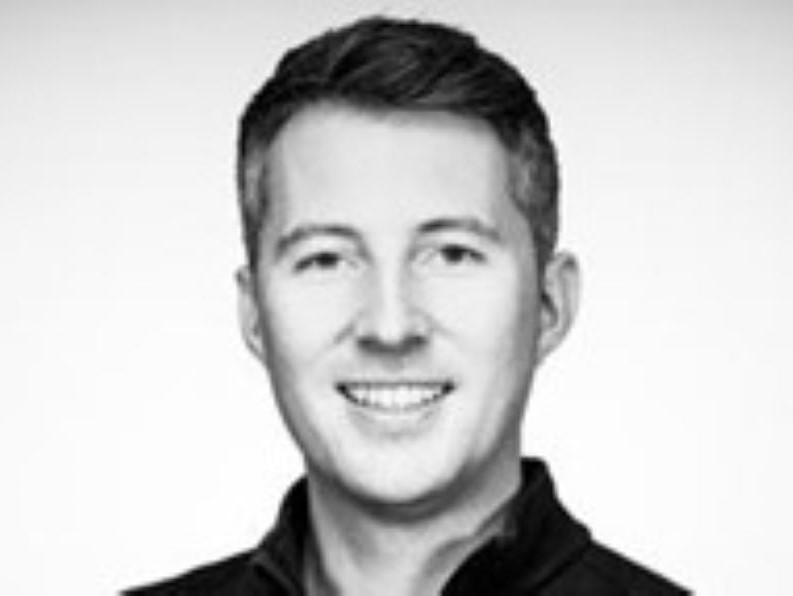 James Hodge,
Data- Driven Technologist
At Splunk, James Hodge builds elegant navigation tools to help make big data accessible and useful.
Esports is Real Sports | Anthony Betrus | TEDxSUNYPotsdam
Full Transcript → Esports Is Real Sports | Anthony Betrus | TEDxSUNYPotsdam | Ted Talk
Video Chapters
:00 Introduction
:56 What Makes Esports Unique
2:23 Ancestors
2:23 Athletic
3:17 Visas for Esports Athletes
4:42 Injuries In Esports
5:03 VR Esports
5:57 Big Money
6:05 Lots Of Fans More Than Superbowl
6:24 Rules & Regulations
7:08 Structure Elevates Real Sports
7:31 Build Character
8:54 Oxford Definition Of Sports
9:38 Human Performance
10:20 Creativity
10:39 STEM
12:53 Steve Canning
0:07
today I'd like to talk to you about
0:08
eSports and we're starting eSports here
0:10
at suny potsdam I'm very excited about
0:12
it spent about a year that we've been
0:13
working on this one of the things that
0:15
I've encountered is as I explained
0:17
eSports to the students the general
0:19
reaction I get is yes and when I explain
0:22
these sports to some of the
0:25
administrators or older folks or my
0:27
colleagues they kind of go what the heck
0:30
are you talking about
0:31
so we rather than explain over and over
0:34
and over again to each person I said you
0:36
know what I'm going to be selfish and
0:37
I'm gonna use this tent experience as a
0:39
chance to explain to my colleagues what
0:41
this is because my guess is I'm not the
0:43
only one trying to explain this right
0:45
now this is probably something a lot of
0:47
people trying to explain so my hope is
0:49
this could be a conversation starter you
0:51
could watch this video and then you
0:53
could have a conversation in kind of a
0:54
more informed way this is a little bit
0:57
about me the one thing that I'll bring
0:58
to esports that may be a little bit
0:59
unique is activity so the one thing that
1:02
people think about with eSports is oh we
1:04
don't want people playing video games
1:06
and being sedentary and I think that's
1:08
probably the opposite of how I conceive
1:10
of eSports I think that if you start
1:12
with wellness and you think about mind
1:14
body and spirit all together I think
1:16
that's what we're looking for for suny
1:18
potsdam eSports so last fall we had a
1:21
FIFA tournament to kind of kick things
1:22
off this is our gaming space which we're
1:24
pretty proud of
1:25
we had good attendance we had great
1:27
spirit there it was just great energy so
1:31
we actually ran a little pong tournament
1:33
you can see there on the side kind of
1:34
went all the way back to the late 70s
1:36
and that was actually pretty engaging
1:38
while people are waiting for their turn
1:40
to play in the regular FIFA tournament
1:41
that's a little shout-out to Ernest
1:43
Cline for all my ready player one fans
1:45
out there and here when I started on
1:48
this talk I kind of said you know what
1:51
other people must be asking this
1:52
question maybe other people have
1:54
answered this question even and in fact
1:56
there are a few people who tackle that
1:58
and some people have come to this
2:00
conclusion which hurts honestly when I
2:04
see this I'm like man that really hurts
2:06
but at the same time you know I I bet he
2:10
just doesn't understand because usually
2:12
it's fear I think ultimately comes from
2:16
ignorance and I think that if you just
2:18
don't know about something you're
2:19
instinct is to fear it and I think
2:21
that's kind of why I'm here today so I'm
2:24
sort of channeling at this point my
2:27
ancestors this is my grandfather Pete he
2:29
was a kind of a hero to me he was also
2:32
an athlete in college also a scholar
2:34
also a superintendent of schools he
2:37
brought basketball to my home school in
2:39
Harrisville he actually started with a
2:41
New York State High School Athletic
2:42
Association the idea of intersectional
2:44
play in the mid 70s and he incorporated
2:46
the female representatives from each
2:48
section into that environment so I'm
2:50
really proud of him and one thing he is
2:52
he's a referee and he had this thing on
2:54
his refrigerator that said don't judge
2:56
someone unless you've walked a mile in
2:57
their moccasins and I think that's kind
2:59
of what I would save for eSports is if
3:01
you don't know a lot about it try not to
3:03
judge until you know a little bit more
3:05
so this is maybe a few feet not
3:07
necessarily a mile so what I'd like to
3:09
do is kind of break down real sports as
3:12
we think about them in terms of
3:14
traditional sports and eSports and see
3:15
how they compare so the first thing is
3:17
real sports are athletic that's the big
3:19
one everybody talks about eSports are
3:21
athletic cortisol produced in your brain
3:24
is similar to that of a NASCAR driver
3:26
we have heartbeats that go up to 160 to
3:29
180 beats a minute we have reaction
3:32
speeds that are comparable to major
3:35
league baseball players or NHL goalies
3:37
we have movements and on the keyboard
3:40
and mouse that mirror that of high-level
3:43
musicians we're talking about six to
3:46
seven movements per second one two three
3:48
four five six seven one two three four
3:50
five six seven one two three four five
3:52
six seven every second for perhaps an
3:55
hour an hour and a half long match so in
3:57
the end the German sports University
3:58
said eSports are just as demanding as
4:00
both other other types of sports if not
4:03
more demanding other have weighed in on
4:06
this the US government said you know
4:08
what we've got to figure out what to do
4:10
with these eSports athletes we've got to
4:11
put them here on visas so what visa do
4:14
we put them in on so they went back and
4:15
forth back and forth back and forth and
4:17
finally they said you know what these
4:19
guys are athletes we've got to put him
4:21
on a visas you could say the question
4:23
has been answered in 2013 but people are
4:26
still talking about it the United States
4:28
Sports Academy weighed in on this not
4:31
only did they say that eSports is a real
4:32
sport
4:33
they said hey NCAA elbow and the ribs
4:36
it's time for you to get on board too
4:37
and for the NCAA folks watching out
4:40
there here's a little elbow in the ribs
4:41
for you to get on board you can get
4:43
injured playing real sports can't do
4:45
that with these sports well yes you can
4:47
three injuries that are common to
4:49
eSports are tennis elbow Johnny Manziel
4:51
came down with tennis elbow on the right
4:53
you see carpal tunnel if that's
4:54
something that David price of the Boston
4:56
Red Sox had and then in the middle you
4:58
have back pain which is sort of not
5:00
unique to any sport that kind of happens
5:02
all over the place you can see also
5:04
there's retina fatigue so you have kind
5:08
of a whole litany of things which is why
5:10
here at potsdam I reached up to our
5:12
exercise science program and we
5:14
developed a program for our eSports
5:17
athletes and at our first meeting we
5:19
said all right what can we do to make
5:21
you guys healthy and make sure we don't
5:23
incur injury and so we handed out this
5:25
exercise science program and this will
5:28
have to expand because eSports as we
5:31
know it is changing right now there's a
5:33
thing called VR eSports and if you've
5:36
seen VR eSports you have sort of your
5:38
virtual reality space but instead of
5:40
sort of movements here you have
5:43
movements that are like this so you're
5:45
moving around and crouching and moving
5:48
because you don't want your body to be
5:50
seen by the other person and so when you
5:51
start moving in these whole body
5:53
movements then you start getting into a
5:55
whole different domain of training
5:57
there's big money in real sports and as
5:59
you may know there's big money in
6:01
eSports and it's only growing 1.8
6:03
billion by 2022 lots of fans this might
6:07
surprise some people more than the Super
6:10
Bowl so yes 200 million people watched
6:13
the League of Legends World Finals but
6:15
it's interesting the fan base on the
6:16
left is only 427 million in growing so
6:19
how do we get 200 million dedications
6:22
super dedicated fan base unreal sports
6:25
have rules and regulations there are now
6:27
Federation's that have popped up all
6:29
over the world to support eSports as
6:31
well as here in the United States the
6:33
ECAC is the one we'll be participating
6:35
in next year and we hope to move to nice
6:37
the following year the one thing I'll
6:40
point out is the NFHS that's a big one
6:42
that's the National Federation of
6:44
school associations and they deal with
6:46
athletics and we have up to 19,000 or
6:50
more that may be jumping on board with
6:51
these sports in the very near future
6:53
real sports are spectacular eSports are
6:57
spectacular
6:58
so you can see here this is the finals
7:00
where the 200 million people are
7:01
watching in South Korea 23,000 on hand
7:04
so this looks and feels every bit like a
7:06
major sporting event real sports are
7:09
expensive well these sports are not
7:12
expensive one of the things we don't
7:13
have to deal with is travel as much
7:16
because you can play from home now there
7:17
are big events that you need to go to
7:19
but in general travel is a little less
7:21
expensive equipment is a moderate cost
7:24
you can see some of the costs up there
7:26
but compared to typical athletic
7:28
equipment or arenas relatively
7:30
inexpensive structure elevates real
7:33
sports this is relatively important for
7:35
me because I did some studies on this
7:37
with Grand Theft Auto sort of a trilogy
7:40
of studies and what we found is it was
7:42
kind of cool we put people in a virtual
7:44
environment and said here are some
7:45
things we'd like you to do and so the
7:47
people generally said ok I'll give it a
7:49
try but didn't take long before they
7:52
kind of went off the rails and what we
7:54
found was lack of structure and
7:56
attention leads to all sorts of
7:58
delinquency in virtual worlds and that
8:00
rate now is actually a problem where we
8:02
have a lot of kids playing games in
8:04
unstructured environments and that leads
8:06
to toxic environments those toxic
8:08
environments actually push away people
8:11
from eSports and specifically it pushes
8:13
away women so right now there's an issue
8:16
with young girls and women playing
8:18
eSports because they don't want to be in
8:20
the arena with these toxic men and why
8:22
is it a toxic environment because we're
8:24
not paying attention to it real sports
8:27
build character eSports build character
8:30
this is the high school eSports League
8:32
and they basically say there's a whole
8:34
group of people out there who may not
8:36
have been just by traditional sports
8:38
that now can be touched by eSports and
8:40
that can contribute to the entire school
8:41
ecosystem NFHS basically they say
8:44
teamwork communications strategic
8:46
thinking leadership but the important
8:48
thing is they say it's now time to
8:49
redefine what we think of when we say
8:52
ask and I couldn't agree more
8:54
well what about the Oxford definition of
8:58
sport so does it meet the Oxford
8:59
definition of sport an activity
9:01
involving physical exertion and skill
9:03
which an individual or team competes
9:05
against in this case for entertainment I
9:08
would say without question the physical
9:10
exertion piece is the one that people
9:12
point to but I would point to you can't
9:14
have injuries unless you have physical
9:16
exertion now it may not look like the
9:17
physical exertion that happens in one
9:20
sport or another and that's actually
9:22
some fodder for people talking about
9:24
this sports better than that sports
9:26
different from this sport I would say
9:28
it's different than other sports but
9:31
it's not not a sport and it meets every
9:33
piece of that definition although I
9:35
don't think that's a great definition I
9:36
would offer a different one I think we
9:40
should think of sport as an activity
9:41
involving human performance and skill in
9:43
which an individual or team competes
9:44
using agreed upon rules and regulations
9:46
now why do I say human performance
9:48
instead of physical exertion I think if
9:51
you have dueling banjoes with a set of
9:53
rules and a nice tournament structure
9:55
and you have a winner at the end that's
9:57
the sport if you want to have somebody
10:00
going out and doing dueling pianos
10:02
that's the sport and the reason I bring
10:04
up these two music examples is there's a
10:06
large overlap between musicians and
10:08
eSports athletes and one of the reasons
10:11
is is that it takes the high degree of
10:13
mechanics to be a musician
10:14
just like in eSports but it also
10:16
requires a high degree of improvisation
10:19
the creativity piece so that's why the
10:21
musicians do so well I would also define
10:24
eSports as playing video games
10:25
competitively as an individual or a team
10:27
using agreed upon rules or regulations I
10:29
would drop the entertainment piece
10:31
because I think you can have eSports and
10:33
you can have sport without the
10:34
entertainment piece I don't think we
10:37
need fans in order to call it a sport
10:39
here's one real sports prepare no sorry
10:42
that's eSports prepare you for STEM
10:45
careers you can see some of the things
10:47
there what are the neat things that
10:48
Jason and Richard are doing at
10:49
Stroudsburg Jason is another techie jock
10:54
nerd guy that I hang out with there's a
10:57
few of us in our circles anyway he's
10:59
done this really cool thing where he's
11:00
bringing people in and he's creating
11:02
affinity spaces Jim G a researcher with
11:05
game based learning the field that I do
11:06
my research in he's definitely way more
11:09
known than I am Jim is really interested
11:11
in the eight
11:12
of creating spaces where people get
11:13
together and then they sort of based on
11:17
some sort of common goal in this sports
11:18
competing with the eSports they say all
11:20
right what are the different trappings
11:22
of technology that we can use to kind of
11:24
use as building blocks towards potential
11:26
future careers and so to me that as an
11:28
educator that's the most exciting part
11:30
for me one of the things you may ask
11:33
next time you have laparoscopic surgery
11:35
ask your surgeon do you play video games
11:37
because if they do 37 percent fewer
11:41
errors during surgery Beauty emerges
11:43
from real sports I've got a video
11:46
actually from our pong tournament that
11:47
I'd like to play so I'll shout Cass a
11:50
little bit the game place 215 there are
11:54
10 10 when it started now it's 11 10
11:57
we're playing best out of 3 they've each
11:59
won one game so this is the third game
12:01
so everything is a race to 15 vámanos is
12:07
let's go let's go vamanos just hear that
12:10
a lot in eSports
12:15
so here it comes to the next point off
12:17
the boards and then for this to the
12:19
games belt hockey for the pong system
12:23
and now here comes the comeback and then
12:30
before you know it when you're talking
12:34
about sports in general we've all we've
12:37
all competed and in those competition
12:39
spaces things just emerge you didn't
12:41
plan for them you didn't sort of you
12:43
didn't script it and that's to me why I
12:45
think Sports is the best drama because
12:47
it's unscripted and you don't know the
12:48
results so in that case it was just a
12:51
pong tournament but pretty cool so in
12:53
this case I want to point out another
12:55
way in which eSports is beautiful I did
12:58
an article with Steve canning Steve
13:00
canning is here on our campus as an
13:02
instructional designer and I'll tell you
13:04
a little story about Steve when I
13:05
approached him it said I think we need
13:06
to write this article with Jason the guy
13:09
from the previous slide he said you know
13:10
we're doing a special issue we'd love to
13:12
have your input I said I got this guy
13:13
who's a professional top 500 overwatch
13:16
player he's on a sponsored team he could
13:18
really give you an insider's perspective
13:20
of what it's like and Steve said to me I
13:22
don't want to do it and he said I'm
13:25
embarrassed by it and I said no Steve
13:27
you can't be embarrassed by this season
13:29
no you don't understand
13:30
my family has no idea what I do and I
13:33
don't want them to know about it I said
13:34
well Steve this is actually an
13:36
opportunity for you to communicate to
13:38
them about this he said okay so I
13:40
finally talked him into it and really
13:42
what it came down to is you have to have
13:44
a very high level and this is when I say
13:45
high level I mean really high level of
13:47
mechanics so your mechanics have to be
13:49
flawless so once you get to that level
13:51
you have to have teamwork and so he's
13:53
got a team of five and so they're all
13:54
communicating via comms so they're back
13:57
and forth back and forth over comms in a
14:00
very precise way and then finally you
14:02
have to have improvisation so with
14:04
improvisation he's he equated it to
14:06
being a jazz musician and if I had to
14:08
sum it up if I had to sum up eSports and
14:11
why it's a real sport it's sort of one
14:13
phrase I'd say it's got the reflexes of
14:16
an NHL goalie the touch of a fly
14:18
fisherman and in the end you've got the
14:21
mind of a jazz musician and add those
14:23
together and I think you've got
14:24
something creative and special and if
14:26
you know eSports if you watch eSports
14:28
and you say why is
14:29
being so dedicated because they see that
14:31
beauty if they see that creativity and
14:33
some of us who haven't participated in
14:35
it maybe we don't see it but when I was
14:38
doing this article with Steve I
14:39
definitely saw it and there he is on the
14:41
right with his sponsored team he went on
14:43
to Ronan eSports afterwards and I will
14:46
tell you another quick story about Steve
14:48
one of the people I work with has worked
14:51
with a lot of different online
14:52
instructional designers and Steve helps
14:54
us to develop online courses and the guy
14:56
turned to me and he said you know what
14:58
when I develop my online courses with
15:00
other people I have to struggle
15:02
explaining things to them and so when I
15:05
work with Steve it's like he's inside my
15:07
mind and when I talked to Steve he said
15:09
the number one thing that was the most
15:11
important thing when she got to that
15:12
high level is getting inside and playing
15:14
little mind games little mini games of
15:16
chess so all that experience I can't
15:19
think but that helped when he's dealing
15:21
with faculty members
15:22
I guess it's extreme empathy if you will
15:24
and he's he's a master at it
15:26
we're sorry Oh foreshadow he's our top
15:28
athlete at suny potsdam right now that
15:30
nobody knows about he's a music
15:31
education majors I don't think that's a
15:33
surprise and Rosario is number 59 in the
15:37
world in smash melee which is phenomenal
15:39
he's gonna be on our advisory board as
15:41
is Steve and then we have Nicole
15:44
D'Angelo a high-level overwatch player
15:46
and she represents to me what eSports
15:49
fans think in terms of culture it's not
15:51
just about the competition it's about
15:53
the culture and we're very supportive of
15:55
that cultural piece and then finally
15:58
this is our eSports team we had our
16:00
first competition against Siena back in
16:02
March 28th and what I saw here was
16:06
pretty phenomenal they got in after only
16:08
one practice they competed hard they
16:12
actually from a technical point of view
16:13
competed and had more takedowns than the
16:16
other team but in the end the other team
16:17
was just a little more coordinated with
16:19
their final battles and so it was
16:22
beautiful to watch but was more
16:23
beautiful as an educators to watch
16:25
afterwards when they pull up the creep
16:27
score table and they said and they sort
16:29
of went back and did a replay and one by
16:32
one they went around and said what can
16:34
we do better
16:35
and I watched real learning happening in
16:37
that space and if if this were a
16:39
boardroom
16:40
this were a creative marketing team I
16:42
would have seen the future so these guys
16:45
are ready for and I think everybody
16:47
needs a chance at that sort of
16:50
preparation for life that Sports gives
16:52
you an eSports is just one more
16:53
opportunity and I'll leave you with this
16:56
my grandfather died a few years ago and
16:58
he saw his dream of basketball in
17:00
Harrisville they want a state
17:02
championship this year and that was a
17:04
neat dream for him but I have to say my
17:06
dream is that that opportunity where you
17:09
create a culture it builds a community
17:11
everybody is behind it I want that for
17:15
everybody in the school and I think
17:16
eSports creates the opportunity for
17:18
everybody in the school community thank
17:20
you
17:22[Applause]
In his TED talk about esports, Dr. Betrus compares the qualities of traditional sports and Esports. He then outlines the benefits of Esports in K-12 and Higher Education environments and how Esports prepare learners for future STEM careers. Dr. Anthony Betrus is a professor of Educational Technology and Business at the State University of New York at Potsdam. He serves as the NCAA Faculty Athletics Representative, is the Advisor for the Video Gaming Club, and he is the Esports Director for the college. He also serves as the STEM director for the National Education Foundation. His primary research area in using the motivational qualities of simulations and games to promote learning.
Why You Should Listen…
In both my roles as a Professor and Assistant Chair I am fortunate enough to be in a position where curiosity and creativity are rewarded. And to be fair, the world is changing rapidly, and if we are going to ask our students to be flexible and adapt to change, then we should be willing to do so as well. My primary research area is the
application of simulations and games to teaching and training environments, and I do my best to integrate simulations and games liberally in my classes. I have created a number of games, including a card game for teachers called Teaching Bad Apples, along with two expansion packs.
It has turned out to be somewhat popular and is currently being used in a number of teacher professional development settings. I also made another game, "The Many Hats of an Instructional Designer," intended for people new to the field of instructional design or learning design. Both are available at "The Game Crafter" website.
More recently, I took a deep dive into Esports, and I currently serve as the advisor to the team here at SUNY Potsdam. To help kickstart this process, I gave a TEDx presentation "Esports is Real Sports" in April 2019 (available on YouTube). Along with my teaching and research responsibilities, I also serve SUNY Potsdam Athletics as the Chair of the Intercollegiate Athletic Board (IAB), an academic advisor for the Men's Soccer team, and the Faculty Athletics Representative to the NCAA. Finally, I have an ongoing consulting relationship with the National Education Foundation, where I help to introduce STEM learning into underprivileged schools across the country.
In the end, I try to use my position here to help empower young people with opportunities to engage in profound and "wicked problems", with the ultimate message that it is OK to sometimes fall short in our efforts, as long as we reflect, learn, and move forward together.
The Transformative Power of Video Games | Herman Narula
Full Transcript → The Transformative Power Of Video Games | Herman Narula | Ted Talk
00:01
Hello. My name is Herman, and I've always been struck by how the most important, impactful, tsunami-like changes to our culture and our society always come from those things that we least think are going to have that impact.
00:17
I mean, as a computer scientist, I remember when Facebook was just image-sharing in dorm rooms, and depending upon who you ask, it's now involved in toppling elections. I remember when cryptocurrency or automated trading were sort of ideas by a few renegades in the financial institutions in the world for automated trading, or online, for cryptocurrency, and they're now coming to quickly shape the way that we operate. And I think each of you can recall that moment where one of these ideas felt like some ignorable, derisive thing, and suddenly, oh, crap, the price of Bitcoin is what it is. Or, oh, crap, guess who's been elected.
00:54
The reality is that, you know, from my perspective, I think that we're about to encounter that again. And I think one of the biggest, most impactful changes in the way we live our lives, to the ways we're educated, probably even to how we end up making an income, is about to come not from AI, not from space travel or biotech — these are all very important future inventions — but in the next five years, I think it's going to come from video games.
01:22
So that's a bold claim, OK. I see some skeptical faces in the audience. But if we take a moment to try to look at what video games are already becoming in our lives today, and what just a little bit of technological advancement is about to create, it starts to become more of an inevitability. And I think the possibilities are quite electrifying. So, let's just take a moment to think about scale.
01:42
I mean, there's already 2.6 billion people who play games. And the reality is that's a billion more than five years ago. A billion more people in that time. No religion, no media, nothing has spread like that. And there's likely to be a billion more when Africa and India gain the infrastructure to sort of fully realize the possibilities of gaming. But what I find really special is — and this often shocks a lot of people — is that the average age of a gamer, like, have a guess, think about it. It's not six, it's not 18, it's not 12. It's 34. [Average age of an American gamer] It's older than me. And that tells us something, that this isn't entertainment for children anymore. This is already a medium like literature or anything else that's becoming a fundamental part of our lives.
02:26
One stat I like is that people who generally picked up gaming in the last sort of 15, 20 years generally don't stop. Something changed in the way that this medium is organized. And more than that, it's not just play anymore, right? You've heard some examples today, but people are earning an income playing games. And not in the obvious ways. Yes, there's e-sports, there's prizes, there's the opportunity to make money in a competitive way. But there's also people earning incomes modding games, building content in them, doing art in them. I mean, there's something at a scale akin to the Florentine Renaissance, happening on your kid's iPhone in your living room. And it's being ignored.
03:02
Now, what's even more exciting for me is what's about to happen. And when you think about gaming, you're probably already imagining that it features these massive, infinite worlds, but the truth is, games have been deeply limited for a very long time in a way that kind of we in the industry have tried very hard to cover up with as much trickery as possible. The metaphor I like to use, if you'd let me geek out for a moment, is the notion of a theater. For the last 10 years, games have massively advanced the visual effects, the physical immersion, the front end of games. But behind the scenes, the actual experiential reality of a game world has remained woefully limited. I'll put that in perspective for a moment. I could leave this theater right now, I could do some graffiti, get in a fight, fall in love. I might actually do all of those things after this, but the point is that all of that would have consequence. It would ripple through reality — all of you could interact with that at the same time. It would be persistent. And those are very important qualities to what makes the real world real.
03:59
Now, behind the scenes in games, we've had a limit for a very long time. And the limit is, behind the visuals, the actual information being exchanged between players or entities in a single game world has been deeply bounded by the fact that games mostly take place on a single server or a single machine. Even The World of Warcraft is actually thousands of smaller worlds. When you hear about concerts in Fortnite, you're actually hearing about thousands of small concerts. You know, individual, as was said earlier today, campfires or couches. There isn't really this possibility to bring it all together. Let's take a moment to just really understand what that means. When you look at a game, you might see this, beautiful visuals, all of these things happening in front of you.
04:40
But behind the scenes in an online game, this is what it looks like. To a computer scientist, all you see is just a little bit of information being exchanged by a tiny handful of meaningful entities or objects. You might be thinking, "I've played in an infinite world." Well it's more that you've played on a treadmill. As you've been walking through that world, we've been cleverly causing the parts of it that you're not in to vanish, and the parts of it in front of you to appear. A good trick, but not the basis for the revolution that I promised you in the beginning of this talk.
05:09
But the reality is, for those of you that are passionate gamers and might be excited about this, and for those of you that are afraid and may not be, all of that is about to change. Because finally, the technology is in place to go well beyond the limits that we've previously seen. I've dedicated my career to this, there are many others working on the problem — I'd hardly take credit for it myself, but we're at the point now where we can finally do this impossible hard thing of weaving together thousands of disparate machines into single simulations that are convenient enough to not be one-offs, but to be buildable by anybody. And to be at the point where we can start to experience those things that we can't yet fathom.
05:45
Let's just take a moment to visualize that. I'm talking about not individual little simulations but a massive possibility of huge networks of interaction. Massive global events that can happen inside that. Things that even in the real world become challenging to produce at that kind of scale. And I know some of you are gamers, so I'm going to show you some footage of some things that I'm pretty sure I'm allowed to do, from some of our partners. TED and me had a back-and-forth on this. These are a few things that not many people have seen before, some new experiences powered by this type of technology. I'll just [take] a moment to show you some of this stuff.
06:19
This is a single game world with thousands of simultaneous people participating in a conflict. It also has its own ecosystem, its own sense of predator and prey. Every single object you see here is simulated in some way. This is a game being built by one of the biggest companies in the world, NetEase, a huge Chinese company. And they've made an assistant creative simulation where groups of players can cocreate together, across multiple devices, in a world that doesn't vanish when you're done. It's a place to tell stories and have adventures. Even the weather is simulated. And that's kind of awesome.
06:50
And this is my personal favorite. This is a group of people, pioneers in Berlin, a group called Klang Games, and they're completely insane, and they'll love me for saying that. And they found a way to model, basically, an entire planet. They're going to have a simulation with millions of non-player characters and players engaging. They actually grabbed Lawrence Lessig to help understand the political ramifications of the world they're creating.
07:12
This is the sort of astounding set of experiences, well beyond what we might have imagined, that are now going to be possible. And that's just the first step in this technology.
07:20
So, if we step beyond that, what happens? Well, computer science tends to be all exponential, once we crack the really hard problems. And I'm pretty sure that very soon, we're going to be in a place where we can make this type of computational power look like nothing. And when that happens, the opportunities …
07:37
It's worth taking a moment to try to imagine what I'm talking about here. Hundreds of thousands or millions of people being able to coinhabit the same space. The last time any of us as a species had the opportunity to build or do something together with that may people was in antiquity. And the circumstances were less than optimal, shall we say. Mostly conflicts or building pyramids. Not necessarily the best thing for us to be spending our time doing. But if you bring together that many people, the kind of shared experience that can create … I think it exercises a social muscle in us that we've lost and forgotten.
08:10
Going even beyond that, I want to take a moment to think about what it means for relationships, for identity. If we can give each other worlds, experiences at scale where we can spend a meaningful amount of our time, we can change what it means to be an individual. We can go beyond a single identity to a diverse set of personal identities. The gender, the race, the personality traits you were born with might be something you want to experiment differently with. You might be someone that wants to be more than one person. We all are, inside, multiple people. We rarely get the opportunity to flex that.
08:41
It's also about empathy. I have a grandmother who I have literally nothing in common with. I love her to bits, but every story she has begins in 1940 and ends sometime in 1950. And every story I have is like 50 years later. But if we could coinhabit, co-experience things together, that undiminished by physical frailty or by lack of context, create opportunities together, that changes things, that bonds people in different ways. I'm struck by how social media has amplified our many differences, and really made us more who we are in the presence of other people. I think games could really start to create an opportunity for us to empathize again. To have shared adversity, shared opportunity.
09:19
I mean, statistically, at this moment in time, there are people who are on the opposite sides of a conflict, who have been matchmade together into a game and don't even know it. That's an incredible opportunity to change the way we look at things.
09:33
Finally, for those of you who perhaps are more cynical about all of this, who maybe don't think that virtual worlds and games are your cup of tea. There's a reality you have to accept, and that is that the economic impact of what I'm talking about will be profound. Right now, thousands of people have full-time jobs in gaming. Soon, it will be millions of people. Wherever there's a mobile phone, there will be a job. An opportunity for something that is creative and rich and gives you an income, no matter what country you're in, no matter what skills or opportunities you might think you have. Probably the first dollar most kids born today make might be in a game. That will be the new paper route, that will be the new opportunity for an income at the earliest time in your life.
10:12
So I kind of want to end with almost a plea, really, more than thoughts. A sense of, I think, how we need to face this new opportunity a little differently to some we have in the past. It's so hypocritical for yet another technologist to stand up on stage and say, "The future will be great, technology will fix it." And the reality is, this is going to have downsides. But those downsides will only be amplified if we approach, once again, with cynicism and derision, the opportunities that this presents. The worst thing that we could possibly do is let the same four or five companies end up dominating yet another adjacent space.
10:49
Because they're not just going to define how and who makes money from this. The reality is, we're now talking about defining how we think, what the rules are around identity and collaboration, the rules of the world we live in. This has got to be something we all own, we all cocreate.
11:05
So, my final plea is really to those engineers, those scientists, those artists in the audience today. Maybe some of you dreamed of working on space travel. The reality is, there are worlds you can build right here, right now, that can transform people's lives. There are still huge technological frontiers that need to be overcome here, akin to those we faced when building the early internet. All the technology behind virtual worlds is different. So, my plea to you is this. Let's engage, let's all engage, let's actually try to make this something that we shape in a positive way, rather than once again have be done to us.
11:40
Thank you.
A full third of the world's population — 2.6 billion people — play video games, plugging into massive networks of interaction that have opened up opportunities well beyond entertainment. In this TED talk about esports and the future of the medium, entrepreneur Herman Narula makes a case for a new understanding of gaming — one that includes the power to create new worlds, connect people and shape the economy.
Why You Should Listen…
According to Herman Narula, "I have always been interested in how technology can enable creativity and solve tough problems, and I've always loved video games." With co-founder Rob Whitehead, "who shared my excitement … [for] creating the next generation of games and virtual spaces," he founded Improbable, which created SpatialOS.
Herman Narula,
Entrepreneur, Coder
Herman Narula builds new technology for online games and virtual worlds that will massively impact the way we live, socialize and entertain each other.
SpatialOS is a tool for developers and gaming studios like Midwinter Entertainment, Klang Games and NetEase Games to "add innovation to online games — from short, team-based matches to huge, persistent shared environments. Our goal is to help build the complex, interactive and highly connected virtual worlds where billions of people will meet, play and find real meaning in the near future."
Esports in Higher Education – The Perfect Landscape | Michael Aguilar | TEDxOU
Full Transcript → Esports In Higher Education – The Perfect Landscape | Michael Aguilar | TEDxOU
Video Chapters
:00 Introduction
:49 What is Esports
3:47 Esports In Higher Education
4:55 First To Market For Educators
5:54 Research Phase For Educators
6:58 Finding Students
0:00[Applause]0:03
eSports is more than just playing games
0:06
I'm here to educate you on what this
0:08
topic is all about as well as show you
0:10
and inspire you and what I've done in
0:12
the collegiate space for the last three
0:13
years but first I want to talk about a
0:16
couple of stories from the students that
0:18
have inspired me on this journey for
0:20
most gamers they often are reluctant to
0:22
admit that they spend a lot of time
0:25
playing games or the fact that they play
0:27
games at all as well as the community of
0:29
peers that they connect with but they
0:31
will more than likely never meet in real
0:33
life fear of ridicule fear of being
0:36
mocked a lot of them don't celebrate the
0:39
fact that it has an impact on their life
0:41
I want to reference to specific quotes
0:44
from students that continuously inspire
0:46
me to keep pushing on for most of my
0:50
childhood I was told I couldn't fit in
0:52
or that something was wrong with me or
0:55
that I was messed up in some way I
0:57
almost started to believe it myself
1:00
I can happily tell you now that this
1:02
organization and the University as a
1:04
whole has let me find a home when I
1:09
played video games I could be whoever I
1:10
wanted and do whatever I wanted to do I
1:13
didn't have to be the depressed anxiety
1:15
stricken child I could be a brave
1:18
warrior Dragonborn running around with
1:20
sword & Sworcery now reference these
1:23
quotes as a means to inspire all gamers
1:26
to come out of hiding because this world
1:29
is changing and I like to call it
1:32
Revenge of the Nerds now for my stoop
1:38
for my friends and family of gamers who
1:40
don't quite understand why this is such
1:42
a viral topic I hope at the least at the
1:45
end of this talk that you understand
1:47
that it's more than just playing games
1:51
so what is eSports there's money there's
1:54
sponsorships you can have a lifestyle
1:56
where you play games for the
1:57
predominance of your career well in
1:59
short absolutely yes but like with most
2:02
things that require some hard work so
2:05
let's start with defining what eSports
2:07
is so that we all have a common
2:08
understanding gaming and eSports are not
2:12
the same thing
2:14
Gaming is best defined as playing a
2:16
pickup game of basketball with your
2:18
friends at a local court eSports however
2:21
is the NBA Finals it is all that
2:24
production all that sponsorship all that
2:27
team development and that reach and for
2:31
eSports it's a global reach now there is
2:34
one difference between this in this
2:35
comparison eSports has no entry barrier
2:38
for gender height nationality and even
2:43
if you're in a wheelchair you can
2:44
participate so take what you know of
2:47
sports entertainment or analog sports as
2:49
I call it and copy and paste it into the
2:52
topic of eSports and you'll start to see
2:54
that there's quite a bit more than just
2:56
playing games now I want to reference
2:59
some numbers as a means to further
3:01
define what I just explained and talk
3:03
about some of its potential moving
3:05
forward in 2018 the NBA posted eight
3:09
billion in revenue which is over eight
3:11
and a half millions or eight percent
3:13
growth over the previous year eSports
3:16
posted eight hundred and sixty five
3:18
million but look at that percentage of
3:20
growth from the previous year and the
3:22
previous year before that and what is to
3:25
come in two years from now this is the
3:28
only slide where I'm going to produce
3:29
some numbers like this as there's plenty
3:30
of resources to research to reference
3:32
these things with the point that I'm
3:34
trying to make is that it does generate
3:36
revenue which means it does create jobs
3:38
it's no longer coincidence and the
3:41
opportunities in this topic span
3:43
multiple sectors so let's start now that
3:49
we've defined what eSports is in the
3:51
global scale and what its potential can
3:53
be let's talk about it in the higher
3:54
education landscape specifically 60% of
3:58
the 18 to 29 us age group plays the
4:01
video game of some sort how many of you
4:03
guys play video games candy crush counts
4:09
and most universities students that are
4:13
seeking their undergraduate degree are
4:14
this exact demographic 60% of them so as
4:19
you can see when they become adults and
4:21
still play video games in fact the
4:24
average American gamer is now in their
4:26
early to mid-30s in the last semester
4:29
alone I had over 35 students from high
4:32
school from high schools across the
4:34
region reach out using gaming and
4:36
eSports programs as a metric to decide
4:39
where they were gonna start their
4:40
collegiate journey now for us AO you we
4:44
aren't really publishing and producing
4:45
content for general consumption yet but
4:49
yet these students still find a found us
4:50
because they're digging down and doing
4:52
the research completely on their own now
4:55
many many universities in the u.s.
4:57
already developing eSports programs to
4:59
great success however I've noticed this
5:03
trend where a lot of schools are
5:05
poaching from the context of
5:06
first-to-market and if you build it they
5:09
will become mentalities now while that
5:12
might inspire prospective students for
5:14
taking interest into your University
5:16
they'll be sorely disappointed to find
5:18
that your program has less less
5:21
substance despite the fact that you have
5:24
that shiny gaming lab or that we have
5:25
eSports mentality you're missing an
5:28
opportunity to truly innovate an autop
5:30
ik that can set your university apart
5:33
another trend that I've noticed in
5:35
universities is that we often
5:36
immediately ask what other universities
5:38
are doing instead of listening to the
5:40
voices within our own walls
5:42
the sad truth with eSports and
5:44
collegiate scene is that there is no
5:46
cookie cutter design what works at one
5:48
University well more than likely it's
5:50
not absolutely not work at the next and
5:52
vice-versa so work in universities start
5:57
well during our research phase there
5:59
were several key ideals that we wanted
6:01
to build our program on first empower
6:04
students to take ownership develop
6:07
partnerships with pre-existing
6:08
departments to keep the overhead low and
6:11
bolstering pre-existing energies and
6:13
finally the big one innovate a pathway
6:16
for self sustainment to reduce the
6:19
financial burden on perspective and
6:21
current students now a wants it inspire
6:26
any developer in the collegiate scene as
6:28
well as future developers just remember
6:32
that history often repeats itself
6:34
collegiate football is often accredited
6:36
to students coming together from
6:38
Princeton and Rutgers in 1869 on an open
6:41
field that grassroots energy signifies
6:44
what we see today and enjoy in
6:45
collegiate football the point that I'm
6:48
trying to make is that collegiate
6:50
eSports is still very much a brand-new
6:53
topic and we're all still just starting
6:55
to scratch the surface through my
7:00
experience talking with universities who
7:02
are now past their initial research
7:04
phases all of us have started with an
7:06
event to gauge interest on our campus
7:07
and this is a wonderful start because
7:10
while we think we understand the
7:11
cultures on our campus as faculty and
7:14
staff the viewpoint from the student is
7:16
often very different so being able to
7:18
find that one student to help you start
7:20
this journey to galvanize energy sooner
7:22
than later will help you on your path of
7:24
success on a much faster rate those
7:28
students are out there you have to find
7:31
them you have to listen to them and you
7:33
have to enable them so what's next well
7:37
let's look at the let's look at the
7:39
missions on a university campus and for
7:41
all universities we share one theme
7:43
academic curriculum so let's take a look
7:47
at the opportunities that this can
7:48
present on our specific campus we found
7:52
over 10 degrees that have logical
7:54
academic TYIN opportunities and we use
7:57
this as a means to develop our
7:59
leadership infrastructure and our
8:00
program initiatives and they go
8:03
community which is the opportunity to
8:06
provide engagement programming for
8:09
students which is in line with every
8:11
single universities of student life
8:12
departments second leadership which are
8:16
the programs student and faculty
8:18
developers aka the prisons the business
8:20
practicum media and news which is the
8:24
journalistic practicum as the voice of
8:26
the development we just created
8:28
advocates for the stereo against the
8:30
stereotypes of gamers and is the
8:32
showcase of who we are as a culture
8:35
shoutcasting or sportscasting for those
8:38
not familiar with that word is the
8:39
lights camera and action a production of
8:41
an eSports event aka the broadcast
8:44
journalists v streaming entertainment
8:47
the showcase of the vast diversity in
8:50
personas that make up all the subgenres
8:52
of gaming think about the cosplayer
8:54
who's designing their costume for the
8:56
next con or the individual who's
8:58
challenging a world record in a cult
9:00
classic speedrun for Super Mario
9:02
Brothers 3 and finally intercollegiate
9:06
competition the topic where we find the
9:08
majority of our university peers
9:09
starting their development we
9:11
deliberately left last now we did this
9:14
because the majority of collegiate
9:16
competitive rosters are less than 10
9:18
students and at least in our university
9:21
we have quite a few more than that so
9:24
now that we've defined what our
9:25
development looks like let's talk about
9:27
that one topic I missed revenue and
9:29
sustainment leadership functions as our
9:34
business operations we have a media
9:37
outlet with deliberate space for ad
9:39
sales revenue we have a television
9:41
station through streaming entertainment
9:43
that can package commercial airtime we
9:46
have teams that can compete and
9:48
production that can be done in real time
9:50
so that same television station that I
9:52
just mentioned and also packaged
9:54
commercial airtime and we have a
9:56
community that provides engaging
9:58
programming for both casual and serious
10:00
gamers alike as well as the communities
10:02
that support our efforts now the dream
10:07
for us and the hope for you is that to
10:11
think about a University Center for
10:12
collegiate eSports and gaming
10:14
development where there are logical
10:16
academic tie-ins community engagement
10:20
programming for everyone a showcase for
10:24
competitive energies and a production
10:26
house for entertainment which will
10:28
create a pathway for self sustainment
10:30
draw new energies to your campus and
10:33
become a pool of resources to an
10:36
industry that is obviously growing we
10:40
have effectively proven our concept with
10:42
over two years of documented success
10:45
student buy-in and have spent less than
10:48
$2,500 of this University's money just
10:51
by perforating providing a copper tunity
10:53
for students to take ownership in the
10:56
last school year we had a student
10:58
organization just under six hundred
10:59
students register in our community but
11:02
every single one of our colleges on our
11:03
campus was represented on top of that we
11:07
had over a hundred and forty students
11:09
engaged in extracurricular activities
11:11
through those six pillars of development
11:14
the point that I'm trying to make is
11:16
that with these pillars of development
11:17
and our infrastructure we've created a
11:20
pathway for students to find a home
11:22
develop soft skills understand teamwork
11:25
and interact with an industry that is
11:27
continuously growing on a very very
11:29
drastic rate outside of the walls of
11:34
öyou we actively collaborate with our
11:36
peers in the industry to push this
11:37
agenda forward as we all continue to
11:40
figure out what works and what doesn't
11:42
the point of this talk is to showcase
11:45
what some of those opportunities might
11:46
look like as more and more of our
11:48
collegiate peers start to dive in to
11:50
this topic across the globe remember our
11:53
mission in higher education which is to
11:55
prepare our students for the industries
11:58
of today and tomorrow
11:59
so get to innovating listen to your
12:02
students and build something your
12:05
university will be absolutely proud
12:06
about thank you
12:13
you
In this TED talk about esports, Mike Aguilar presents the challenge to higher education to think bigger when diving into esports development. It's not about just having a program, it's about what you do with it. He defines some opportunities, provides an example, and challenges higher education to be innovative when approaching this topic by flexing the unique cultures and strengths of each campus. Mike Aguilar founded the current three-year-old OU Esports Club aimed at debunking gamer stereotypes by creating opportunities in academic curriculum, career placement, competitive energies, research topics, and K-12 outreach. Mike is currently an employee in the Information Technology department and does project management and business analysis. He is a US Army veteran, a photographer with 20 years of experience covering many genres, and sits on the Esports Steering Committee for Sports and Entertainment Alliance in Technology. In the past he's served as a public servant in juvenile corrections, worked for Apple, and landed a job at AMD through his connections in World of Warcraft. This talk was given at a TEDx event using the TED conference format but independently organized by a local community.
Why You Should Listen…
Mike Aguilar, M.B.A., also referred to as "Moog", is the Director of Esports & Co-Curricular Innovation housed inside the Division of Student Affairs for The University of Oklahoma. This position was created through his efforts of developing gaming and esports cultures and programs starting in 2016. He is a U.S. Army veteran, has worked for Apple, as well as Oklahoma County doing IT based work and was hired at OU in IT back in
2013 before fully transitioning to this directorship in Spring 2022.
Moog attributes much of his organizational and strategic abilities and successes to World of Warcraft. Managing a guild of over 150 people from all over the world converted him from an extremely introverted person into a very extroverted one. Through his 4 years managing this guild he also led raids during the initial WoW days through several expansions where 40 individuals were required to accomplish highly coordinated tasks through VoIP communication in real-time.
Moog has been a gamer since the Atari days in the 80s and can enjoy all genres when the timing is right. Mike's biggest passion is creating opportunities for anybody he crosses path with and through gaming and esports he believes there are a lot of untapped pathways.