As esports grows, teens entering college find more opportunities to get recruited into or to join their chosen colleges and collegiate esports teams.
Scholarships in Collegiate Esports
Scholarships in collegiate esports exist and do so abundantly. The number one question on your mind is probably, "are there really scholarship opportunities for my child when it comes to esports?" Yes, there are, and today we here at Esports Tower will give you an in-depth look at what getting a scholarship is like for a gamer and how the esports scene operates in college.
The History of Scholarships in Esports
In 2014, Robert Morris University made headlines around the world by being the first institution of its kind to bring esports into its athletic program. This is when esports, at least in the US, became a varsity sport. Robert Morris University created its own League of Legends team in 2014. Although schools technically had college esports teams, what marked this as the "beginning" was Robert Morris University's designation of their League of Legends team as a varsity sports or esports team.
After Robert Morris University created their varsity esports team, and after many considered it to be a mere publicity stunt of a small school, the year 2015 saw the University of Pikeville in Kentucky create their own varsity esports team.
Fast forward a bit and in the spring of 2016, University of California Irvine became the first public university to create an official esports program. By September 2016 the Esports Arena, sponsored by iBUYPOWER, was opened. It and many other colleges have since gained additional sponsorships, marking the dawn of professional collegiate esports.
How Many Schools Have Esports Teams?
So where are we now, only a couple short years later? While journalists in the media continue to balk at the idea of varsity esports, varsity esports continues to grow.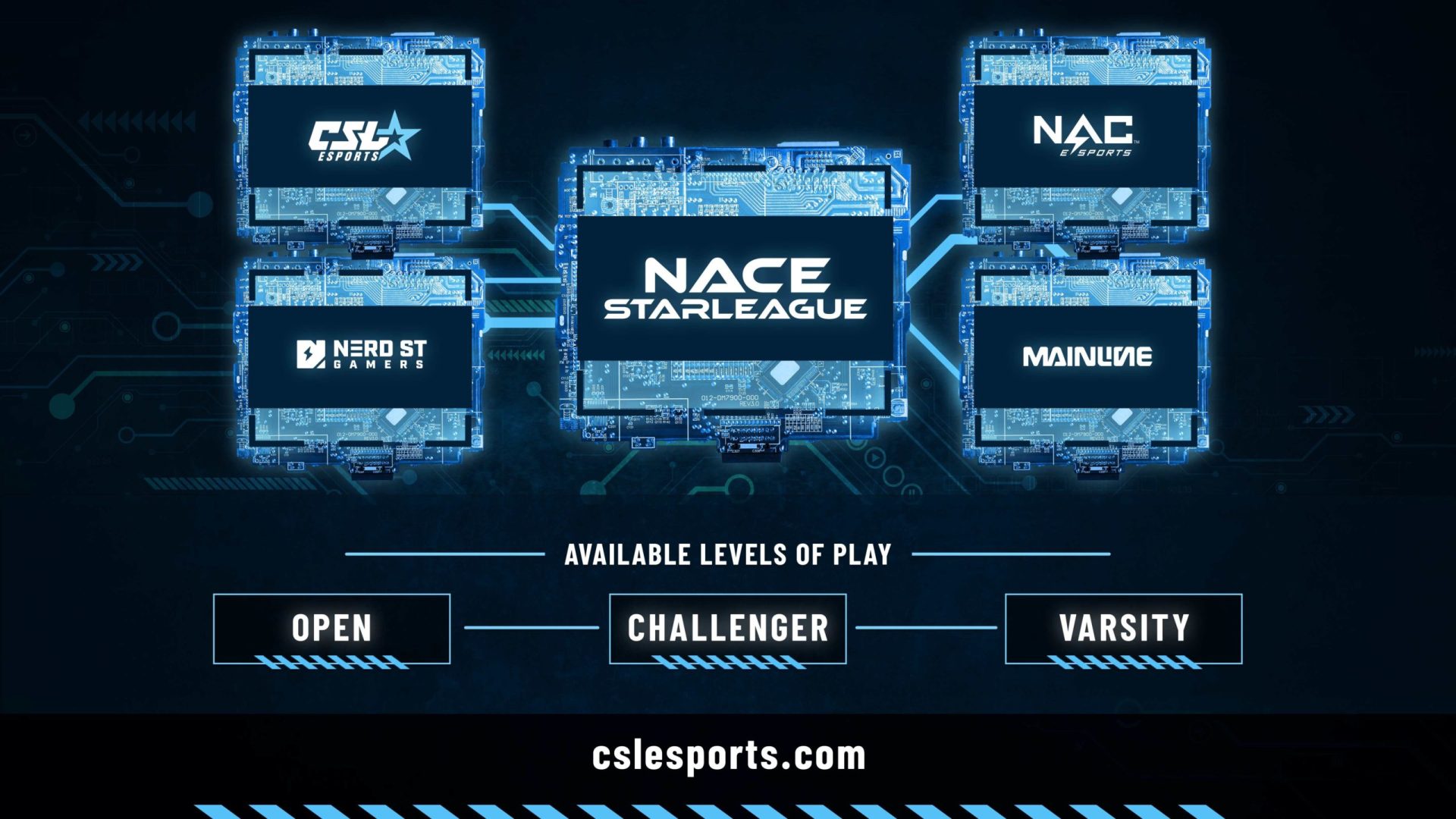 The National Association of Collegiate Esports (NACE) is a nonprofit membership association aimed at advancing collegiate esports in the varsity space. NACE was officially formed in July 2016. When they first formed, there were only 7 colleges/universities that had esports programs. Now, over 100 institutions have varsity esports teams. All over the US, schools are contemplating how they can create their own teams and enter esports.
How Does a Gamer Get an Esports Scholarship?
Esports is a relatively new sport at the collegiate level, but it is growing quickly. Some esports programs do offer esports athletic scholarships for the top players. Scholarships can include tuition, room, board and books. The best way to earn an athletic scholarship for esports is to create and continually update a recruiting profile and actively communicate with the head esports coaches at the school of your choice.
Your playing ability is not the only thing that matters to esports coaches.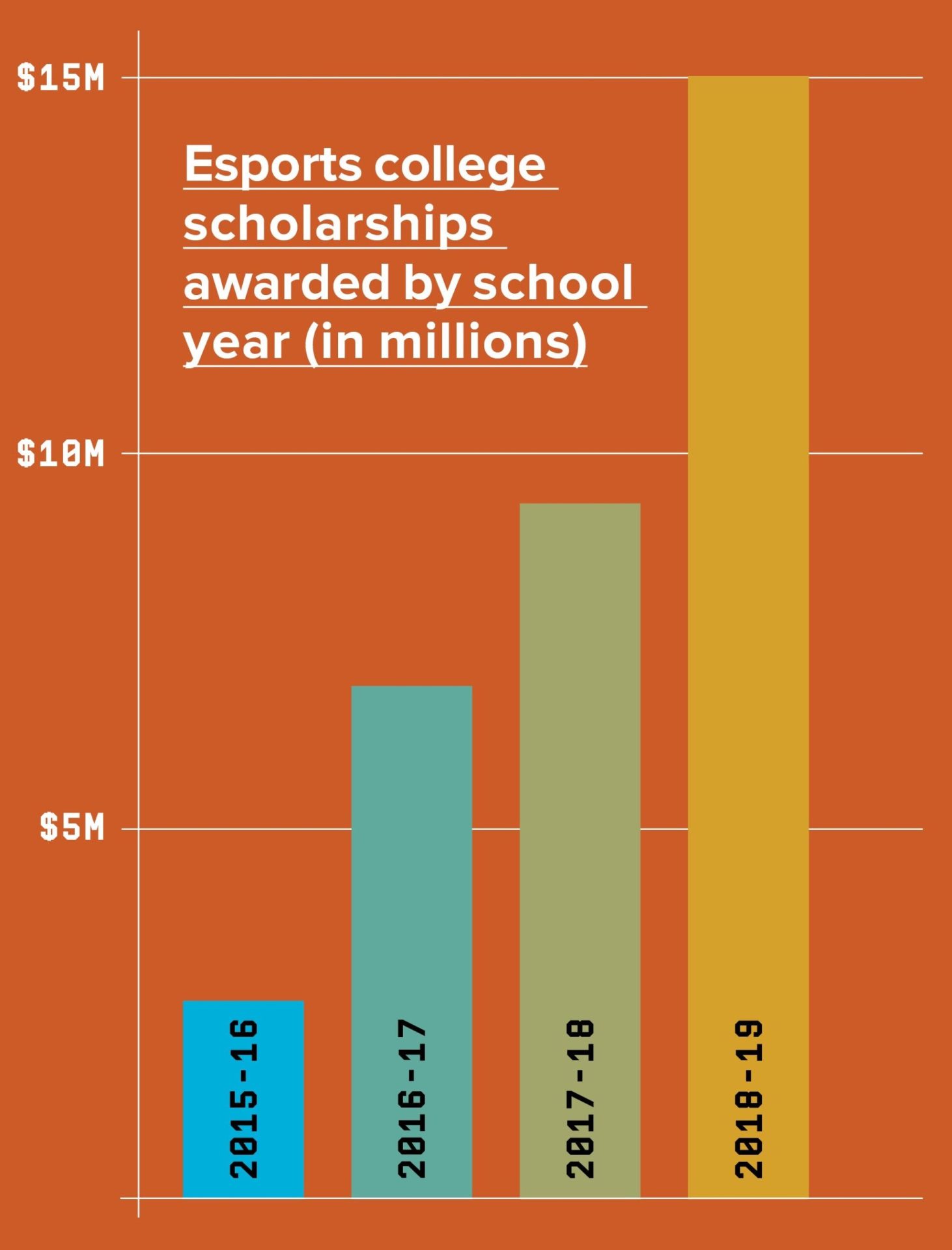 Having strong grades and being a great team player are important attributes when recruiting and offering scholarships to esports players. Balance your schedule to get the perfect amounts of school, practice, and even sleep, can make all of the difference in the world.
In Conclusion
Esports is still growing and growing fast, with several different colleges and universities around the US introducing esports collegiate programs and teams for various video games. For kids who want to take this passion to the next level and give themselves a leg up when it comes to paying for college, pursuing professional collegiate esports can be a great option.
If your child wants to take their game to the next level, Esports Tower is the place to do it. Esports Tower offers bi-weekly coaching sessions and weekly opportunities to play in a tournament setting, all for $5 a week… the same price as a fancy latte.