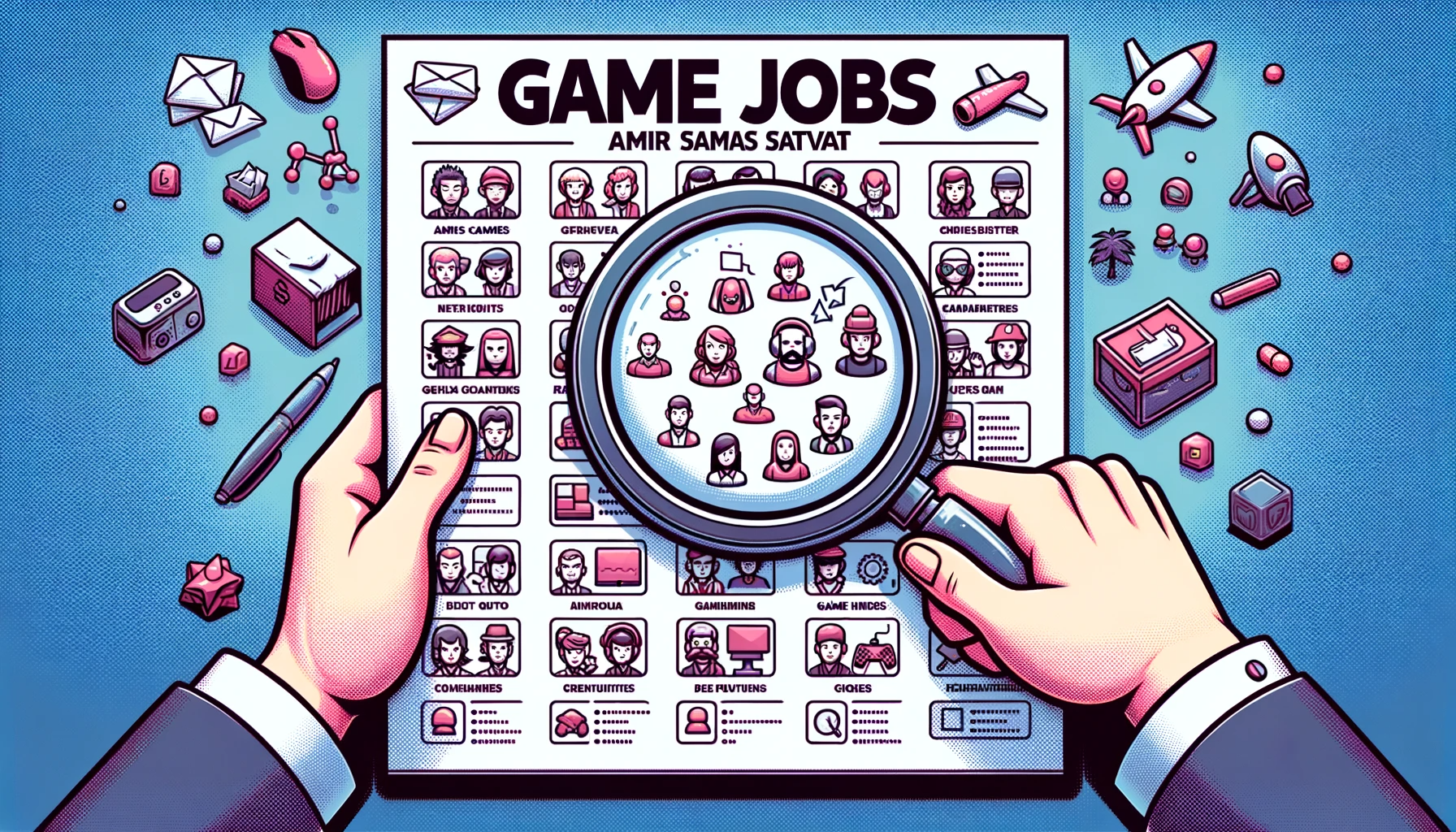 Kicking Off Your Career in Esports Gaming: The Ultimate Gaming Job Resources
Are you an aspiring esports professional eager to make your mark in gaming? If so, I've got some invaluable gaming job resources and insights for you. Over the years, I've penned multiple articles about breaking into the gaming industry. Yet, these pieces are spread out, making it cumbersome for someone like you to access all this vital information simultaneously. So, to make things easier, I've collated all that knowledge here.
Discovering the Right Gaming Role for You
Amir Satvat's Games Jobs Worksheet: Dive into this resource, filled with thousands of open roles in the gaming world. Browse through and find your fit.
Google and LinkedIn: Don't underestimate the power of a simple search. Many gaming companies post job openings directly on their websites. Additionally, platforms like LinkedIn offer a plethora of job listings specific to the gaming industry.
Pauliina Rornqvist Press Play LinkedIn Article Series: Here, Paula demystifies the role of a game producer and share tips for securing a position in the industry. These articles are as relevant today as when she first wrote them:
Amir Satvat's Directories: From job seekers' workbooks to CV and LinkedIn review directories, Amir Satvat offers a wealth of resources to get you noticed in the gaming world. The full talent directory can be found here.
Javiera Cordero's Job Application ManagerJaviera Cordero has created this fantastic job application manager for anyone to use during their job hunt. It provides a fantastic template to manage your applications and interview prep.
Scholarship Opportunities for Gaming Enthusiasts

Honing Your Skills – Learning Resources
Here is a collection of gaming job resources to help you improve your skills. Whether you want to be a writer, designer, marketer or something else, keeping your skills current is an integral part of a rewarding career. Each online platform has pros and cons, so pick the one that best suites the profession you want in gaming.
Udemy

Online courses to study game design, programming, graphic design / art, and more.

Free online courses to study game theory, game design, programming, and more. I have personally taken many programming courses via Khan Academy.

Free online courses to study game development and programming.

A platform offering people of marginalized genders, including trans/cis women, trans men, non-binary, and gender non-conforming people with the knowledge, network, and skills needed to thrive in the games industry.

Paid and free game development and video game programming online courses from universities and institutions around the world.

Paid and free game development and video game programming online courses from universities and institutions around the world.

Free online courses to study game design, programming, graphic design / art, and more.

A free mentorship program for aspiring game developers to kickstart or boost their career in games. I have personally mentored through this program.

Once again, an awesome resource from Amir Satvat – a directory of game industry mentor volunteers. Includes mentors from indie companies to AAA studios and from entry-level roles to C-suite. All are available for 30-minute career discussions and mentorship.
 
Engage with Gaming Communities
People often prove to be the greatest gaming job resources for their insights and connections. You can find online groups on a number of platforms. These include:
 
Mastering the Application Process
Consistency is Key: Keep applying. The more you put yourself out there, the higher your chances of success.
Tailor Your Applications: Customize each application to the role, showcasing why you're the best fit.
Present Your Best Self: Ensure your CV, LinkedIn, and portfolio are all in top shape.
Stay Open-minded: Be open to different roles or locations. You might discover a passion you never knew you had.
Network: Connect with professionals in your desired role. Learn from their journeys.
Engage with Recruiters: Approach them respectfully and inquire about potential openings.
With dedication and the right strategy, your dream of a career in esports gaming can become a reality.
Best of luck on your journey!
Bonus Content: